IRON DRIFT CAMP 2020 Drift Team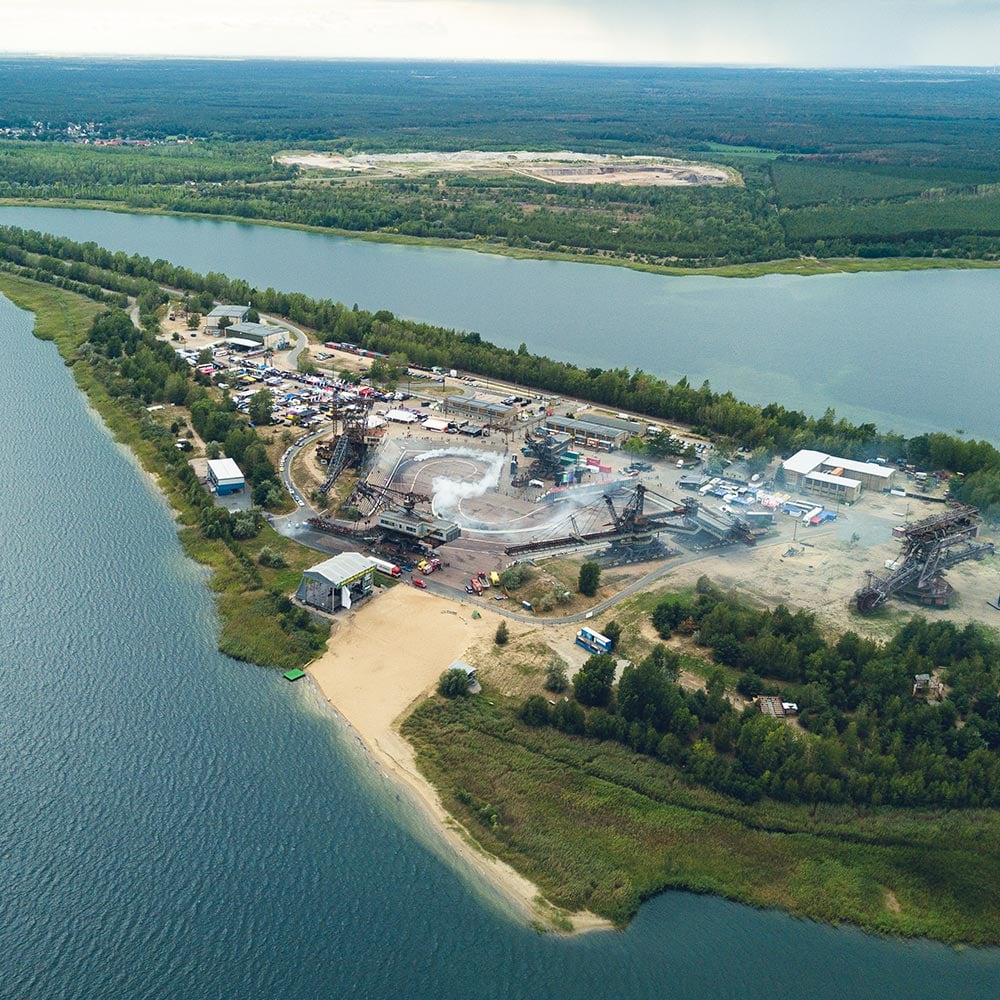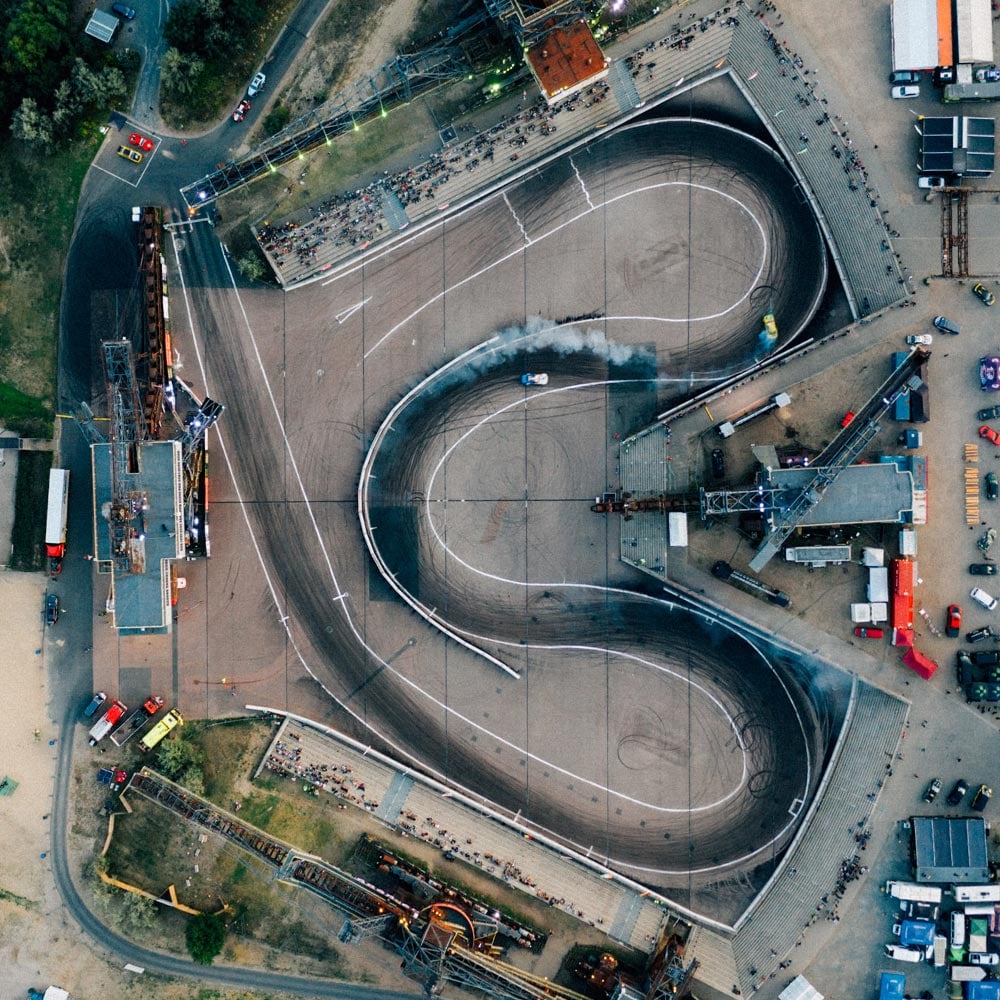 // DEUTSCH
ALL INCLUSIVE
✅ 4 Tage Training
✅ Unlimited Battles
✅ Tägliches Flutlichttraining
✅ Spotter Training
✅ Fahrwerksseminar
✅ Reifenwechsel (Self-Service)
✅ Reifenentsorgung
✅ Chillen am Strand
✅ Paddock Party
✅ Team-Camping
✅ Dusch- & WC-Flat
Zusätzlich gibt es ein "How To: Sponsorship" mit dem Wisefab Sales Manager, einen offenen Austausch mit Drift Masters Judge Vernon Zwaneveld und Q&As mit Veranstaltern, Trainern, Judges & Profis.
TICKET INFO
Es werden maximal 150 Fahrzeuge zum IRON DRIFT CAMP zugelassen. Pro Fahrzeug sind maximal 2 Fahrer (= 1 Zusatzfahrer) und 3 Team-Mitglieder (= 3 Beifahrer) möglich. Bitte wähle jeweils die entsprechende Anzahl bei deiner Bestellung aus. Für fortgeschrittene Fahrer besteht die Möglichkeit, Drifttaxi gegen Umsatzbeteiligung zu fahren - bei Interesse bitte eine Mail an marcel@nwnb.de schicken.
MINIMUM TECH
⚙️ 6-Punkt Schraubkäfig mit doppelter Türstrebe oder Türkreuz
⚙️ OEM-Tank / Renntank (Alu möglich, keine Tanks im Innenraum)
⚙️ Schalensitze mit 5-Punkt-Gurten
⚙️ Fahrzeugbatterie in Batteriekasten / Batteriebox
⚙️ Fahrzeugbremse muss auf alle 4 Räder wirken
⚙️ Not-Aus muss von Außen bedienbar sein
⚙️ Seitenscheiben oder Netz für Fahrer- und Beifahrerseite
⚙️ Flutlichttraining nur mit Licht vorne und hinten
⚙️ Bremslicht hinten (LED Streifen zulässig)
⚙️ kein Flüssigkeitsverlust
MINIMUM SAFETY
Für Fahrer und Beifahrer:
⚙️ Helm nach FIA oder SFI
⚙️ offene Helme nur mit Balaclava nach FIA oder SFI
⚙️ Handschuhe nach FIA oder SFI
⚙️ Rennanzug mit FIA oder SFI
⚙️ Schuhe mit FIA oder SFI
Die FIA oder SFI Freigabe darf maximal 10 Jahre alt sein.
FAKTEN
Adresse:
Ferropolisstraße 1, 06773 Gräfenhainichen
Anreise: 08.09.2020 ab 12:00 Uhr
Abreise: 13.09.2020 ab 12:00 Uhr
Dienstag: Anreise / Tech Check
Mittwoch: Tech Check / Open Practice
Donnerstag: Open Practice
Freitag: Open Practice
Samstag: Open Practice
Sonntag: Abreise
// ENGLISH
ALL INCLUSIVE
✅ 4 Days of Training
✅ Unlimited Battles
✅ Daily Flood Light Training
✅ Spotter Training
✅ Chassis Seminar
✅ Tire Change (Self-Service)
✅ Tire Disposal
✅ Chilling on the Beach
✅ Paddock Party
✅ Team Camping
✅ Shower- & Toilet-Flat
There is also a "How To: Sponsorship" with the Wisefab Sales Manager, an open exchange with Drift Masters Judge Vernon Zwaneveld and Q&As with organizers, trainers, judges & professionals.
TICKET INFO
A maximum of 150 vehicles are admitted to the IRON DRIFT CAMP. A maximum of 2 drivers (= 1 Additional Driver) and 3 team members (= 3 Co-Drivers) are possible per vehicle. Please select the appropriate number when placing your order. For advanced drivers there is the option of driving a drift taxi for a share of the sales - if interested, please send an email to marcel@nwnb.de.
MINIMUM TECH
⚙️ 6-point cage with double door strut or door cross
⚙️ OEM tank / racing tank (aluminum possible, no tanks in the passenger compartment)
⚙️ Bucket seats with 5-point belts
⚙️ Vehicle battery in battery box
⚙️ The vehicle brake must act on all 4 wheels
⚙️ Emergency stop must be operable from the outside
⚙️ Side windows or mesh for driver and co-driver
⚙️ Flood light training only with front and rear lights
⚙️ Rear brake light (LED strips permitted)
⚙️ No loss of fluid
MINIMUM SAFETY
For driver and co-driver:
⚙️ Helmet according to FIA or SFI
⚙️ Open helmets only with FIA or SFI and balaclava
⚙️ FIA or SFI gloves
⚙️ Racing suit with FIA or SFI
⚙️ Shoes with FIA or SFI
The FIA ​​or SFI approval may be a maximum of 10 years old.
FACTS
Address:
Ferropolisstraße 1, 06773 Gräfenhainichen
Arrival day: 08.09.2020 from 12:00
Departure: 13.09.2020 from 12:00
Tuesday: Arrival day / Tech Check
Wednesday: Tech Check / Open Practice
Thursday: Open Practice
Friday: Open Practice
Saturday: Open Practice
Sunday: Departure